Olympics Recap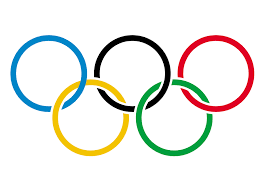 This year, the 24th Winter Olympics were held in Beijing, China for the second time since the Summer Olympics of 2008. The opening ceremony was a sign for the upcoming spring and a full TV-esque ground display with the help of technology instead of people like the Summer Olympics ceremony with the drummers. 
With all that had occurred during the Winter Olympics, there are some memorable moments. On Friday, American snowboarder Shaun White took his final ride as an Olympic athlete. White finished fourth in the Men's Halfpipe final on Friday morning in Beijing, finishing out a 20-year career that spanned five Olympic Games. 
On Thursday in Beijing, Nathan Chen came in first place with a combined score, Short Program and Free Skate, of 332.60 to win the 2022 Olympic Men's Figure Skating title and a broken record of 113.97 points in the short skate program. Another memorable moment for Chen is the Gala where he skated to Fanfare Ciocarla's "Caravan," landing an impressive backflip, which was banned since 1998 when Surya Bonaly did it in the 1998 Nagano Olympic, toward the end of his three-minute set, among other exciting and intricate skating feats. 
Kaishu Hirano failed to win a medal in the Men's Snowboarding Halfpipe Final, however, he set a world record. Hirano pushed himself an astounding 24'4″ft out of the halfpipe on his third and final run of the competition, going higher than any man ever has on a backside air. 
Lindsey Jacobellis, 36, and Nick Baumgartner, 40, made history when they won the gold medal in Mixed-Team Snowboard Cross's debut. Competing in her fifth Olympics, Jacobellis already was the oldest American woman to win an Olympic medal at the Winter Games when she won the women's snowboard cross event this week, ending a 16-year wait for a gold medal after the 2006 Games in which an early celebration cost her first place.  
Baumgartner, at his fourth Games, is the oldest snowboarder to win an Olympic medal and the oldest U.S. gold medalist at the Winter Games since 1948, when 43-year-old Frank Tyler steered Team USA to a win in four-man bobsled. Not winning the individual, the mixed race helped him feel accomplished and complete.
According to Japanese media reports, Yuzuru Hanyu's Quadruple Axel (4A) this time "has been officially recognized". The implication is that Yuzuru Hanyu's 4A this time can be considered as "completed" is the challenge of human beings to their own limits as it is the most difficult jump there is in skating. Yuzuru Hanyu has completed his dream, which is an amazing achievement. 
Norway won 16 gold medals in Beijing, the most any country has won in a single Winter Games. The country's athletes have earned gold in cross-country skiing, speed skating, and biathlon, among others.
 The American speed skater almost didn't make it to the Olympics, she slipped during qualifying trials, until a teammate gave up her spot so Jackson could compete. That swap proved to be well worth it, Jackson, 29, became the first Black woman to medal in Olympic speed skating, according to Team USA, and the first American woman to win a gold medal in speed skating since 1994. She clinched the victory by skating just 0.08 seconds ahead of Japan's silver medalist. 
Meyers Taylor became the most decorated Black athlete in Winter Olympics history after she won a bronze medal in the Two-Woman Bobsleigh. The medal is the fifth for Meyers Taylor, passing Shani Davis' four, as the 37-year-old became the most decorated woman Olympic bobsledder of all-time. Sunday's Closing Ceremony was likely emotional for Meyers Taylor, she was Team USA's flag bearer, who has hinted this would likely be her last Olympics.
The 18-year-old free-ski superstar won three medals at her first Winter Olympics, including two golds. And in her last program, after a near-perfect performance on the Women's Halfpipe, she even took a well-deserved victory lap. Born in the US but competing for China, a decision that has been under its fair share of scrutiny, Gu had one of the splashiest Olympics debuts this year. And she made some history while she was at it, she's the first freestyle skier to earn three medals at a single Olympic Games.