New Club Alert: HOSA (Health Occupations of Student America)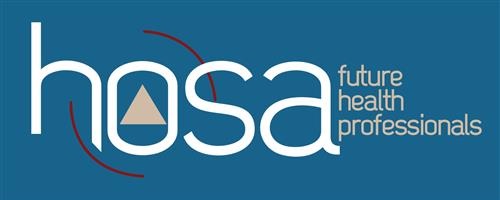 HOSA (Health Occupations of Student America), an international medical association for high school and college aged students, has finally been brought to Wayne Valley. The three founders? Juniors, Nicole Antonio, Jaclyn Ellis, and Jenna Sisto.
For a while, Wayne Valley had lacked any extracurricular activities that had anything resembling or related to the medical field. The tides were completely shifted, however, when a HOSA chapter was finally introduced to our school, by three young aspiring medical professionals.
In an interview with Nicole Antonio, one of the three founders of the Wayne Valley HOSA Chapter and club president, we learn a lot of inside information on the history of the creation and future of the club. 
Q: What had originally made you interested in starting this HOSA chapter at Wayne Valley, and were there any defining moments that made you go,  "Yeah, this is definitely what I want to do?"
A: "When entering into my freshman year at Wayne Valley, I noticed that there was no extracurricular club that remotely had anything to do with medicine and health. I was struggling to find other outlets to pursue my interest in medicine outside of school, and luckily, through my research, I came across HOSA. I had initially wanted to start the chapter my freshman year, but I was told I couldn't and COVID also hindered my ability to start the club. During my sophomore year, I told my friends my idea and asked if they wanted to help out. Once again, the conditions of last year really prevented us from being able to start the club such as the difficulty of advertising the club, easily contacting administration to start the club, and also our own personal struggles we had to handle with learning online. But when we found out that school was going to be back in person, we thought that this was the best time to start the club especially since it's our junior year, allowing us two years to get the club started. The opportunity to start an extracurricular at Wayne Valley to help others pursue their medical interests outside of school was something we just couldn't let pass again."
Q: How does it feel to have such responsibilities in running a club that we haven't seen in our school before?
A: "It is definitely overwhelming and stressful sometimes. Having to find time in between my hours of homework and other activities as well as coming up with new and exciting activities for our members to participate in can definitely prove to be difficult, but since I am very passionate about this club and its future, it makes it all worth it. It never seems like a burden to fulfill the responsibilities required to run this club because of my love for medicine and the eagerness of our members."
Q: Did you have any doubts while originally coming up with ideas for this club?
A: "I definitely doubted that no one would be interested in our ideas and that it would prove to be unsuccessful; I was afraid that not enough students would be as passionate about medicine as my friends and I are, but the response from our members has been amazing.  I am constantly receiving input about what our members expect from this club which helps me come up with ideas and opportunities that would benefit everyone the most. Now, it's a matter of how many of the events we can plan and what ideas we can fit into this school year."
Q: Do you have any plans or goals for this club that you want to reach by the end of this year? If so, what are they?
A: "As I said before, I have a multitude of plans for this year. Some plans I have is to make it more accessible to our members to get CPR certified, to host a cornhole tournament in which the winner can select the cause they want to donate the raised funds to, and to host several guest speaker panels in which members can gain the exposure to different medical professions and have any of their questions going into this field answered. In regards to the HOSA organization members (separate from the med club), we hope to participate in a conference at some point later in the year (and potentially win :)). Overall, my goal is to test out what events our members are most interested in order to emphasize those events for next year. I also want to determine a structure for the club, so that it can continue on when I graduate from Wayne Valley."
Q: "Is there any job or job field in specific that you're interested in going into when you're older that has specifically influenced your decisions for this club?
A: "Since I was in kindergarten, I was set on becoming a doctor. While I did have a few changes of heart throughout the years, I always seemed to remain interested in the medical field no matter what career I thought I was interested in. For instance, I was interested in AI technology during seventh grade, but when creating a research project about it, I decided to research its application in the medical field. As of now, my dream career is to become a cardiothoracic surgeon which definitely influenced my decision to begin this club as this club allows me to gain more exposure and experience in a field I plan on going into later in life."
Q: Can you name a few things that you have planned for the club this year, and are there any specific events or charities that you plan for the club to attend?
A: "Since this is the first year running HOSA/medclub, we don't necessarily have a schedule for this year, but we do have ideas planned; it's just a matter of when we plan to have them. As I said before, I plan to get as many members of our club CPR certified. I also want to host a cornhole tournament in which the winner can select a cause it would like the raised funds to be donated to. I plan to host several guest speaker panels in which members can hear about different careers in the medical field as well as ask any questions they may have. Some less specific events we have planned would be to partner with organizations to run a donation drive and volunteer at a hospital or nursing home later this year."
Q: What is one thing you'd say to someone interested in joining the club, but hasn't made up their mind yet?
A: "I would say to just give it a chance. If you have an interest in medicine, this club is a great opportunity to gain exposure to the field and help aid your decision in determining your career path. Even if you're not interested in the medical field, the events we plan to have this year will allow you to volunteer your time to a greater cause as well as the ability to make and spend time with friends."
With the club in such responsible hands, the future of the HOSA Chapter at Wayne Valley seems to be very bright. It's a place where all people, no matter how different from each other, can all come together to work towards each and every one of their dreams of working in the medicinal field. The club's multiple opportunities provide all students with a chance of discovering their calling, when it comes down to medicine. These young people will truly become the best of our country's medical field, and we can all most definitely look ahead with positivity; after all, the youth is truly the hope of our future.