Hangout Ideas During A Pandemic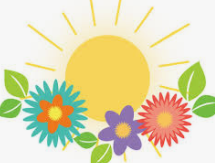 It is no secret that the pandemic has made it hard to hang out with friends. Then, when you do see them, there's also the concern of social distancing and being COVID-safe. Here are some hang out ideas to make it easier to spend time and have fun with your friends!
Have an outdoor picnic.

With the weather warming up, this might be a great option to get both social interaction and some fresh air with friends. The best part is that you can easily social distance from others since you'll be outside.

Watch a movie.

This is such a simple idea but a great thing to do when hanging out. You can also download a Chrome extension called Netflix Party, which allows you and your friends to watch the same movie at the same time from the comfort of your home. The only thing left to decide is what movie to watch!

Bake or cook something together.

This is an idea you can do right from your home! Call your friends, make the same recipe, then compare your creations. You can make this a weekly tradition and take turns picking the recipe!

Write each other letters.

This may sound old school, but it can actually be a lot of fun! By writing letters, you'll have something to look forward to in the mail and some mementos of the pandemic.