Biden Administration Updates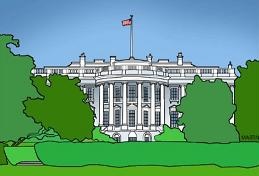 After just over a month of Joe Biden being inaugurated into office, he's made some big moves already. Hours after being sworn in, Biden began making changes immediately reversing some of Donald Trump's policies. The President signed a historic 17 executive actions and 15 executive orders just in the first day.
Starting with the Coronavirus pandemic, Biden mandated the wearing of masks and practice of social distancing on all federal U.S government property. He also ensures the United States will rejoin the World Health Organization, reversing Trump's order to withdraw. By his 100th day in office, he is committed to administering 100 million vaccines and is securing a $1.9 billion plan to revive the economy.
Next is racial equality. On January 26, 2021, the Biden administration issued a memorandum titled "Condemning and Combating Racism, Xenophobia, and Intolerance Against Asian Americans and Pacific Islanders in the United States." The government is looking to improve on cultural competence and partner with different cultural communities to spread awareness and put a stop to hateful words and actions against others. He is also working to reverse the Muslim ban and put a stop to extreme immigration enforcement.
Biden signed an executive order to rejoin the 2015 Paris climate agreement that Trump withdrew from in 2020 after introducing the action in 2017. He repealed the Presidential permit granted to Keystone XL Pipeline that stretches through land from Alberta to Nebraska which many Native American groups and environmentalists have worked for years to protect.
Biden put an end to Trump's ban on transgender Americans joining the military being one of the first orders Biden signed just after being inaugurated.
Three years after the Parkland school shooting in Florida, Biden is working to ban assault weapons and require background checks for all gun sales going forward. His goal is to make communities safer by reducing gun violence especially in school zones.
Biden will continue to work and improve America everyday. He is very determined to improve the lifestyle in our country and make it a safer and more accepting place for everyone.
*Views in editorials do not always reflect the views of Smoke Signals and Wayne Valley.