Attention Movie Lovers! Valley Expands the Film Classes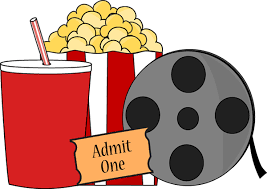 There is some exciting news for film students, or any students who might be interested in film! There has been a new addition to the curriculum this year. As you may have heard, there is already a film studies class in the school. This class allows for students to explore the film world and expand their knowledge in many ways. For the 2020-2021 school year, a new level of film studies is now available to students.
In order to take this course, you will have to complete Film Studies I first. This course would be taking things a step further. It is for those who want to further their education on this subject, and possibly pursue it in the future.
This new level of film studies focuses specifically on American film narratives and directors. Four types of narratives are studied: Westerns and the American Frontier, Forgotten History, American Experience and Identity, and Hollywood and the Romantic Comedy. The class studies two directors and their films per unit. In these studies they will apply knowledge from Film Studies I. The students essentially need to be familiar with the elements of film. These elements include: lighting, cinematography, mise en scene, costumes, and editing.
Students could use this class to evaluate their skills and interests, once learning more about the field. In this class they can improve their past skills and develop many more. Common skills learned in the class are: reading film, analysis of a work of art, applying historical context, analytical discussion, critical writing about film, and creative interpretation. These skills can be used towards any career path that requires a distinct and immense base of knowledge. Taking this course would mainly be useful for students interested in entertainment, screenwriting, and visually creative careers.
This course is taught by Ms. Solomon. Ms. Solomon could be considered one of the best people for the job. Prior to teaching at Wayne Valley, she taught playwriting and screenwriting at Brooklyn College. The former Professor also worked as a script supervisor and PAon multiple sets, including her work at a New York based film company. Ms. Solomon went to Tisch, NYU and received both a BFA and an MFA.
Ms. Solomon also teaches Film Studies I, along with Ms. Hannon. The two wanted to offer more to some of the very invested students in their classes. They decided it would be a great opportunity for those students and many more, if this class was an option. Both Mrs. Hannon and Ms. Solomon worked hard on developing the course and the curriculum together. In fact, they still seem to be working towards adding even more levels in the future.
This course will also educate students and allow them to experiment with screenwriting, and examine the works of many great classics. Some of the classics to be viewed are Citizen Kane, The Searchers, The Magnificent Seven, and The Color purple. Students will be assigned projects to model the different genres and contexts of film. Clearly, there is a lot to learn from this class. There are currently 15 students taking the course. We look forward to seeing how the first year went.