2021 Spring Musical: The Show Must Go On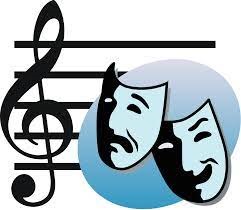 Wayne Valley Theatre is back in full swing, getting prepared for the annual spring musical! This year's production is "The Pajama Game," in which workers strike for a raise at the Sleep-Tite Pajama Factory. The plot features Sid Sorokin, the new superintendent at the factory, falling in love with Katherine "Babe" Williams, the leader of the Union Grievance Committee—a dramatic development since they are on opposing sides of the strike. 
The cast and crew have been taking extensive precautions during rehearsals, including standard social distancing and wearing masks at all times. They have expressed excitement to finally be able to put on a spring show, since the start of the COVID-19 pandemic had abruptly cancelled last year's spring musical, "The Addams Family." Quarantine and online-learning started three days before their opening night last year, an utterly shocking heartbreak for the cast, crew, and directors. 
Even with the difficult circumstances right now posed by the COVID-19 pandemic, Wayne Valley Theatre has worked tirelessly to make sure the show goes on. As of right now, "The Pajama Game" will be a virtual show and streamed on an online link for anyone to see it live. However, things could always change, so stay on the lookout for updates!