The Digital SAT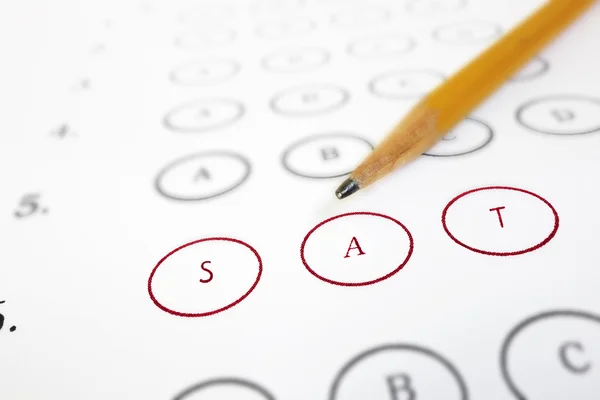 New Jersey's switch from paper to digital standardized testing was made over five years ago, when the NJASK became the NJPARCC. Now, it is time for the SAT to take its turn. 
What's New
In November of 2021, a new digital version of the SAT was presented to an experimental group of students. After the pilot test, College Board announced that the SATs will be completely online starting in 2024 for students in the U.S. That said, the new testing application will not be the only change. College Board also plans to replace the dreaded three-hour test with a new version that is only two hours long. The shorter test, explains College Board, allows students to utilize more time per question, and allow the English test portions to contain more information. 
The math section will also be modified in response to the new SAT. Calculators will now be allowed during the entirety of the math test, eliminating the non-calculator portion. 
After the end of the test, students will no longer have to wait for weeks to receive their scores. Instead, their scores will be available to them within days. 
No More No. 2 Pencils
As the SAT changes to a completely online platform, number 2 pencils will no longer be a necessity, however, a computer will be. Students will be allowed to take their digital SAT on a home computer or school-issued Chromebook. College Board will provide laptops for students who do not have a one available to use for the test. In case a student loses power or Internet connection during their exam, their answers will be secured for them to continue at a later time.
In addition to the secure technology, this digital SAT will make it a lot harder to cheat, which can preserve the integrity of tests—so students can avoid having their exams compromised and canceled. The online test will prevent cheating by providing unique content for each student, making each individual test incomparable to another. 
Why Now, College Board?
As the College Board prepares to make this transition, we are faced with a question: Why now? Standardized tests have gone digital in states across the country years earlier. In response, College Board reasons, "Students are now doing more of their learning and testing digitally, and the SAT shouldn't be the exception. We're listening to input and adapting to ensure we continue to meet the needs of students and educators." 
For years, test results and polls alike suggest that online testing provides a low-stress environment for students. In a recent poll of the international pilot, 80% of students supported that the digital SAT was less stressful for them to take. Students throughout the country can now let out a sigh of relief due to the increased accessibility of the SATs.