Movie Reviews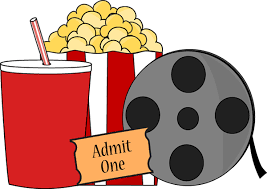 Red Notice – For all the History buffs who love historical themes in a movie, this might just be for you.  In the world of international crime, Urvashi Das, an Interpol agent, attempts to hunt down and capture the world's most wanted con-man and the world's most wanted art thief, while they both try to steal Cleopatra's eggs and give it to an Egyptian billionaire whose daughter's name is Cleopatra and is getting married. And whoever finds it and gives it to him before the wedding, they get the money and his entire business. This movie was hilarious (if you have a Ryan Reynolds sense of humor), nerve-racking, and a plot-twisting event. 
Arcane – If you're a League of Legends gamer or not at all, I suggest you watch this Masterpiece. Set in the utopian Piltover and the oppressed underground of Zaun, lead Violet and her sister Powder are left orphaned when a war breaks out on the bridge between Piltover and Zaun. They are then adopted by Vander, the one who caused the war. But this is just the beginning between Piltover and Zaun, soon a dark age and new age will set in and who knows what will happen. (I didn't know what to put to not spoil.) This show is animation drawn with a great style that both non-styled animation (not made by that style) and style animation mix together in this creative way. Not only is the animation awesome but the story focuses on both Zaun and Piltover's problems and stories. Even though it's short the music is so good and fits well with the stories in each of its parts.
No Time To Die – For all those James Bond fans, this Bond's film will go with a bang. James Bond is enjoying a tranquil life in Jamaica with his new lover Madeleine Swann, after leaving active service. However, his peace is short-lived as his old CIA friend, Felix Leiter, shows up and asks for help. The mission to rescue a kidnapped scientist named Valdo Obruchev turns out to be far more treacherous than expected, leading Bond on the trail of a mysterious villain who's armed with dangerous new technology. This movie may be Daniel Craig's last and final Bond movie but EON Productions is now looking for its next James Bond. As my father is a big James Bond fan, I asked him if the movie was good or bad and if so, any complaints. What he said was " it's as good as Skyfall with the typical James Bond theme, so no complaints". But some people might have a different opinion. But overall, the movie was as expected a movie that ended in a bang.
Ghostbusters: Afterlife – Who you gonna call? Ghostbuster fans. The movie nobody asked for but the movie that everyone's happy with. When single mother Callie Spengler and her two kids, Trevor and Phoebe, move to a new town Summerville, Oklahoma, they soon discover they have a connection to the original Ghostbusters and the secret legacy their grandfather, Egon Spengler, left behind. The Ghostbusters are back but not just them but an old friend from the past ready for action. This movie was spectacular and with Paul Rudd just being there, the action was much more fun. And don't forget the Post-Credit scene, it was a cherry on top.
A Boy Called Christmas – Ho Ho Ho, Christmas is coming and that means  . . . Christmas movies!!! This is the story of an ordinary young boy called Nikolas, who sets out on an adventure into the snowy north in search of his father, who's a humble carpenter, who is on a quest to discover the fabled village of the elves, Elfhelm. Taking with him a loyal talking pet mouse named Mikka, and a headstrong reindeer called Blitzen, Nikolas soon meets his destiny. This is a classic tale of Saint Nikolas and a lovely story about him and his Christmas. This movie is a great Christmas movie with the family, with laughter and sadness this movie ranks #1 on the children and families category on Netflix.