New Movies Coming to Netflix This Summer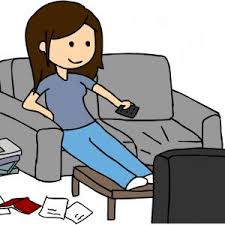 Picture this: After spending all day outside, your shoulders and face are bright red because you didn't wear enough sunscreen. You sit down on the couch, exhausted with some popcorn, and scroll through Netflix's recently added movies. It's almost impossible to choose because there are too many options. Finally, you find the perfect thing to watch just as the sun is setting on the horizon. Hearing the crickets chirp as the intro music plays gives paradise a whole new meaning. 
Carnaval (2021) – An influencer takes a break and travels to Brazil where she learns life doesn't revolve around the number of likes on social media.  
Resort to Love (2021) – A popstar who has dreams of making it big books a gig at her ex-fiance's wedding.
The Last Letter from Your Lover (2021) – Felicity Jones stumbles upon a series of love letters written by a tragic couple from the 60's. 
The Ice Road (2021) – A diamond mine collapses in northern Canada and it's up to an ice driver to rescue those who are trapped before the ice thaws and the mines flood. 
Fear Street (2021) – A group of teenagers from Ohio investigate murders in their small town that seem to be connected. 
Kissing Booth 3 (2021) – Before Elle leaves for college, she has to decide between the Flynn brothers. Does she choose her love interest or best friend?
Don't Look Up (2021) – Two astronomers are on a mission to warn mankind about the destructive comet that's about to crash into Earth.
Night Teeth (2021) –  A chauffeur ends up fighting for his life after his usual passengers aren't who they claim to be.