Wayne Valley's Top Ten Christmas Movies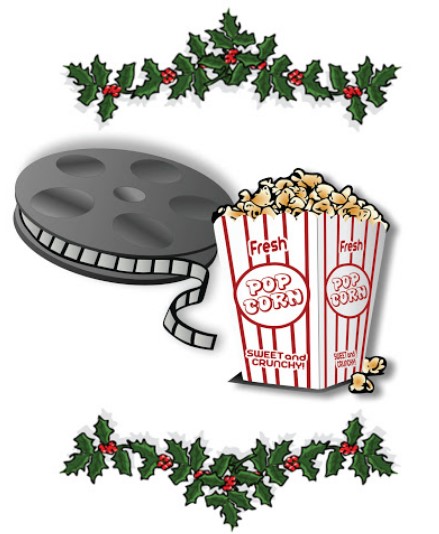 In addition to the festive music, Christmas movies are one of the most beloved hallmarks of the season. Whether you prefer the classic, heartfelt films such as It's a Wonderful Life or the modern comedies like Home Alone, there really is a movie for everyone to enjoy. The survey that some of you took listed ten of the most famous Christmas movies of all time, and asked you to list them in what you felt was their most accurate place from 1 to 10. Let's take a look at some of the results!
Coming in at number ten was the holiday film, Christmas with the Kranks. This movie follows Luther and Nora Crank as they go to great lengths to denounce Christmas and take off on a cruise. While this is largely because their daughter will not be able to make it home for the holiday, their resolution is made to the absolute horror of their neighbors, who love Christmas almost to a fault. The Cranks attempt to dodge their neighbors until their departure only to get some unexpected last minute news. I would highly recommend this movie to anyone looking for a comedic take on a modern Christmas.
At number nine, we have one of the most iconic holiday movies ever made: A Christmas Story. Filmed in 1983, this movie perfectly captures the chaos of the holiday season. Featuring young Ralphie Parker and his escapades leading up to the 25th of December, this movie has coined some of the most well known phrases and quintessential holiday jokes. These include "You'll shoot your eye out!" and the "leg lampshade," which you can actually now buy. This movie illustrates the growing tensions between a family as Christmas approaches, in a hilarious and very relatable way.
Holding the number eight spot is perhaps the most classic Christmas movie of all time; made in 1947, we have It's a Wonderful Life. Many may be surprised to know that this beloved movie, when it first came out, was a total flop. Audiences did not particularly enjoy the film, and it did not start becoming popular until much later on. This movie, which starts out remarkably dark, introduces the audience to George Bailey, a man who is about to take his own life on Christmas. George is a generous man who has given up his dreams in order to make the ones around him happy. At the last minute, his guardian angel appears and takes him through what his home and his town would be like if he had never existed. Though slightly more sad than the other movies featured on the list, this movie is really great if you are in the mood for a more classic, old fashioned Christmas. It can even be viewed in the original black and white!
The number seven spot belongs to A Charlie Brown Christmas, a funny, feel-good Christmas cartoon. This animated classic was produced in 1965 and follows Charlie Brown and his band of friends as they prepare for their Christmas traditions. 
Moving on, we have The Nightmare Before Christmas coming in sixth place. Though very well known, this holiday movie strays pretty far from the stereotypical holiday flick. This Tim Burton classic is a creative take on a Christmas tale. The stop-motion film captures the journey of Jack Skellington, the pumpkin king of Halloweentown, as he accidentally discovers Christmastown. Fascinated and delighted by what he sees, Jack heads back home. While he is determined to share Christmastown with his fellow citizens in Halloweentown, this endeavour turns out to be much more complicated than he had originally planned. Though a bit different, this movie is a fantastic choice for a holiday movie night.
At number five, students voted for National Lampoon's Christmas Vacation, which features Clark Griswald and his attempt at a perfect family Christmas. Though Clark tries to create the ideal Christmas for his family down to the last detail, his plan begins to unravel—fast. And when Clark's quirky cousin Eddie shows up, things really start to take a turn for the worse. Like A Christmas Story, this film tells the tale of a chaotic family Christmas, making it relatable and timeless. This comedy is perfect for watching with both family and friends, and since making its debut in 1989, this movie has become a staple of the holiday season. 
The next movie is also no doubt a favorite among movie fans of all ages. Coming out in 2003 and featuring Will Ferrell, the iconic movie Elf fills the fourth spot. It's hard to imagine Christmas without a cameo from Buddy the Elf. This iconic movie captures the adventures of Buddy—a human who was raised among elves in the North Pole. In hopes of learning where he belongs, he travels to New York City to meet his real father. While there, he draws a great deal of attention due to his unique personality and lack of social skills. Buddy's attempts to integrate into a society of New Yorkers makes for a hilarious holiday film that has become a staple of the holiday season.
The third slot is filled by another Christmas classic, based on the best selling book, The Polar Express. This heartwarming story follows a boy who boards a train to the North Pole. There he discovers the magical things in store for him—if only he believes in them. This story is beloved by many and is known to express the "true meaning of Christmas."
The runner up, ranking second, is How the Grinch Stole Christmas. The story of the mean, green Grinch has been so popular throughout the years that there have been many different adaptations produced. This holiday movie's featured character is the Grinch, who, in his hatred of the Christmas spirit, plans to steal Christmas from the Whos in Whoville. Their joy, even without all the presents that the Grinch has stolen, shocks him and forces him to reconsider his evil plot. 
And in first place (unsurprisingly), Home Alone wins by a landslide. This comedic and feel-good flick features the adventures of Kevin McCalister as he defends his home from a duo of dimwitted burglars. Following Kevin creatively foil the evil plot of the "Wet Bandits" year after year has become a holiday tradition, and Kevin and the Home Alone franchise are beloved by all. This movie is a fantastic choice for watching with family and friends of all ages and interests. Also make sure to check out the next two movies if you loved the first one—which you probably will!
Some of your other favorite Christmas movies not listed above were movies like Love Actually, Klaus, and  Garfield Christmas. Christmas and the holiday season really wouldn't be what it is today without some of these timeless films, and I can attest that all of these movies are fantastic choices for a holiday movie marathon!