Why Many are Boycotting the Film, "Mulan"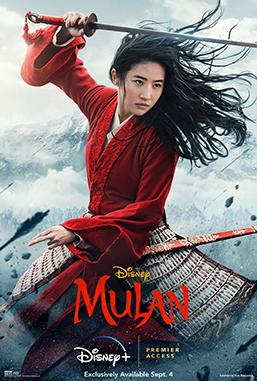 This September, Disney released a live-action film of the well known Chinese folklore, The Ballad of Mulan. Many people were excited to watch the live-action version of the film; however, Mulan brought up many unexpected controversies about human rights. 
Last year, the film had faced a dispute about the main actor, Liu Yifei, supporting the Hong Kong police who were abusing their power by putting pro-democracy protesters' lives at risk. Many were also disappointed in the lack of Asian representation within the crew of the film, and that its costume designer, Bina Daigeler, visited European museums for research. 
Many viewers began the film's boycott after they realized that it was filmed in Xinjiang, China, where the Chinese government is keeping many Uighur Muslims in concentration camps. It has been reported that the Chinese government has banned media coverage on the boycott of the film. In the closing credits of the film, Disney acknowledges eight government entities in Xinjiang, China, as well as the police bureau in Turpan and other Chinese government jurisdictions. Disney also ignored the boycotts and has continued with the successful release of the film in China. Many news channels have reached out to Disney, but have not received any comments.
In response to the boycotts, the Chinese government has tried to affirm that these camps are not concentration camps, but rather "re-education camps," though many researchers have proved these camps to be concentration camps. In 2018, Human Rights Watch published a report about the imprisonment of Xinjiang's Muslims. In the following year, China Tribunal told the United Nations that China is harvesting the organs of prisoners, who have been "disappearing" from incarceration. The Human Rights Watch received reports that many families have not been able to contact their detained family members in Xinjiang for a long time. In July 2020, journalist Casey Michel wrote that concentration camps in China are rapidly becoming a genocide of the Uighur Muslims, who are an ethnoreligious minority. Michel also discusses how the Chinese Communist Party officials assign males to sleep in the same beds as the Uighur women. These controversies over human rights, which Disney refuses to address, makes it difficult for viewers to enjoy the film.
All information was gathered from NowThis News and NBC News.