Fall Food Drive 2020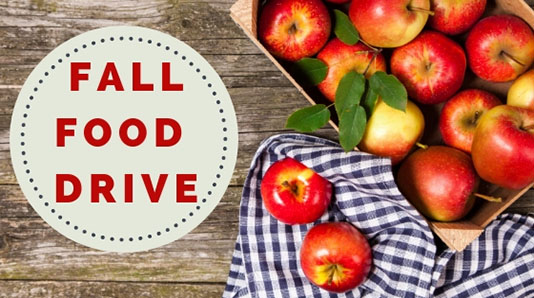 One of Wayne Valley's biggest annual fundraisers is the Fall Food Drive. During the month of November, students and staff donate items to families in need. This year however, the event will be coordinated differently. With COVID-19 protocols in place, there is new information from our nurses regarding how we can still donate to those in need while staying safe ourselves. If you plan on contributing, please be sure to read below to see how you can do your part. 
This year there will be no collection of non-perishable food items. Starting November 2 and continuing to November 30, donations of store gift cards will be accepted. All donations can be either mailed or dropped off to the school with the designation of "Health Office." If you want to donate but you are fully-virtual or your cohort is not in school during those weeks, you can still send in your contributions. Be sure to ask your WV club or sports team if they are collecting donations for the Fall Food Drive as that is another way you can chip in. Important note: cash will not be accepted as a donation. 
If you are able to donate, it is suggested that gift card values are ten dollars or higher. Joining together with other peers is a great idea when deciding on a value to donate. Items will be bought for families in need with the money donated on these store gift cards. These donations have an even greater importance as 2020 has brought on many hardships for families in and around Wayne. Nurse Dispenziere confirms that "this year's need is expected to be greater due to a rise in unemployment". 
Our WV Nurses are taking on a huge role during this year's Fall Food Drive, as they have been in contact with organizations such as the Wayne Interfaith Network (WIN) Food Pantry and the Wayne PTO food pantry to coordinate where the donations will go. They have been in contact with the families that will benefit from said donations, and all information has been kept confidential. 
Please consider donating in this event! Any contribution you can make is greatly appreciated! If you have any further questions reach out to any of the Wayne Valley Nurses!