What to Watch Next….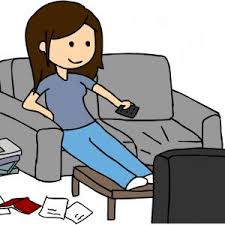 We have been stuck inside for a while and even avid Netflix and Hulu watchers are pondering what to watch next. Everyone has different interests and tastes in shows, but here are a bunch of shows that we considered to be binge-worthy for almost anyone. You can also view the trending section on your streaming services for more current trending shows and movies.
Currently, the number one trending spot on

Netflix

belongs to

Outer Banks

. This new hit show has been streamed and restreamed by the majority within the first week of its release.  It is about four friends that live on an island that is split between the rich and the poor. Here a close group of teens that come from the side of the Banks known as the "Pogues" goes on a whirlwind of a journey to find John B (the group's leader) missing father. The ongoing debate of John B vs. JJ has taken over social media. This popular show is set on the Outer Banks of North Carolina. It is ranked in the top 10 in the US today.  

Tiger King, a

source of comedy during these troubling times, has been on

Netflix

's Top 10 for several weeks in a row since it came out March 20, 2020. This intriguing show features the main intrigue "Joe Exotic" a well-known collector of big cats such as lions and tigers that he keeps in a conservatory in Oklahoma. It features several other members of his journey as a big cat collector. A very special one being Caroll Baskin. The comedic rivalry between Joe Exotic and Caroll Baskin, a wildlife preserver, draws many in. This hilarious show sparks one question "Did Caroll Baskin kill her husband?".

Money Heist

features "The professor" who acts as a ring-leader for a group of valuable criminal masterminds. Their plan to pull off the biggest heist in history is to rob the Royal Mint of Spain and get away without a scratch. "The Professor" recruits a group of eight people who have devoted themselves to this masterful plan.

Ozark, a

popular drama series, highlights the life of Marty Byrde and his family from Chicago. Their decision to summer in the Ozarks after Marty is on the run from a failed money-laundering scheme. Marty is forced to pay off a large debt to a Mexican drug lord in order to protect his family. Marty and his wife Wendy, as well as their two kids, spend their summer in a resort community trying to wait for Marty's actions to blow over and inadvertently end up reconnecting.

All American

follows the life of a rising high school football sensation Spencer James. A posh coach known as Billy Baker recruits him to join his team in Beverly Hills. A tough decision to make as he leaves his family in South Crenshaw, his best friend Coop convinces him to seize this opportunity. The show follows the ups and downs of his divided life and all the things he has yet to learn about it. 

Riverdale

is a mystery series where four close friends solve mysteries and murders together all while trying to live a normal life and getting through high school. It starts with the death of one of their classmates and them trying to figure out who murdered him. There is high school drama, gangs, murders, and drug selling involved.

Gossip Girl

is a show about a group of hyper privileged kids who grew in Manhattan. They seem to get away with everything, except there is an anonymous blogger who is watching their every move and posting everything they do. The show is six seasons long. 

You

, a psychological thriller, is another show that is binge-worthy. It is about a dangerously charming, intensely obsessive young man that goes to extreme measures to insert himself into the life of the people that fascinate him. It is currently two seasons long with a third season on its way.

The 100 is a post-apocalyptic science fiction drama series. It is about 100 space station residents that were sent to Earth a century after a nuclear apocalypse. They were sent to make sure that the plant was habitable. This is the first time that any of them have been off the station and now they have to live in a world that has many dangers with no experience. It is currently six seasons with a seventh on the way. 

Breaking Bad

is another great show about a high school chemistry teacher that is dying of cancer. He teams up with a former student to secure his family's future by manufacturing and selling crystal meth. It is currently five seasons long. It is a thriller, crime film. 
There are just some of the many shows that people can binge. Hope you find something that interests you!