Kindness Month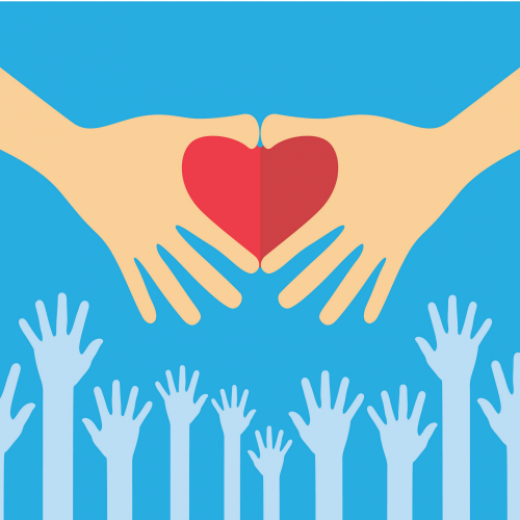 Julin Sivriev
This year, the Kindness Initiative for Wayne Valley was transformed from a single week to an entire month of kindness. The month of February consisted of small acts of kindness for students to do every day, for their peers, staff, and even family. The amazing thing about Kindness Month was that many students in the school took part in the initiative to become involved in organizing and planning. 
One of the staples of Kindness Month was the main "Spirit Week", in which there were daily themes for the students and staff to partake in. A few of these themes include "Dreaming of Kindness", where students and staff wore pajamas to school, and "On Wednesdays We Wear Pink for Kindness". President of Peer Leaders Gabby Oliveri thought of these themes to contribute to the atmosphere of kindness in February. Members of the National Honor Society also became involved to spread the message of the Kindness Initiative. Members created creative "story posts" for Wayne Valley's official Instagram, ValleyIsOne, and each post corresponded with the theme of the day. This reminded people as to what the theme was, and allowed for students to stay informed about the initiative. 
Another amazing part of Kindness Month was the distribution of Third-Party Compliments. Students had the opportunity to send anonymous compliments to their peers and staff. While the compliments seemed to just appear in classrooms when they were supposed to be given out, a lot of work went into organizing them behind the scenes. National Honor Society members helped to sort and organize compliments during their lunch periods for an entire week! This was a huge help and allowed everything to run smoothly. President of NHS Kelly Reynolds and student project coordinator Natasha Borchard also made two videos, where students of Wayne Valley read compliments and identified the kind of people they are. 
The impact of Third-Party Compliments can be observed throughout the entire Wayne Valley community! Junior Kaitlyn McNutt says, "They made me feel happy and loved," and junior Vanessa Rigoglioso adds, "I hope we keep the tradition going!" Ultimately, Kindness Month was certainly a success, and it helped to create a positive atmosphere amongst the students and administrators of Wayne Valley.