To Stream or Not To Stream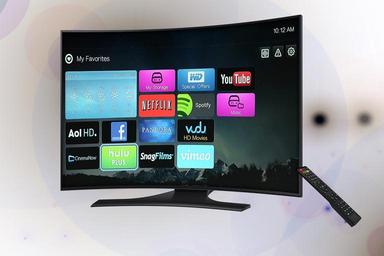 From Netflix to Hulu, many new bingeworty dramas and films are coming to a screen near you! On the other hand, some of your favorites could be leaving. 
Some of the most highly anticipated shows and films that are being added to Netflix include, The Forest of Love, Seventeen, Tell Me Who I Am, Unnatural Selection, Upstarts, and many others. Recently released on October 11th, The Forest of Love is described by Netflix as a con man and a would-be filmmaking crew that force themselves into the lives of young women, who are grief-scarred. Nothing is as it seems them. Coming out on October 18th, Seventeen shows the journey of a  17-year-old that escapes from juvie to find his therapy dog. Later on in the film the boy reconnects with his brother and his grandmother through Cantabria.
 Also coming to Netflix on October 18th is documentary, Tell Me Who I Am. Two twins, Alex, and Marcus are the focal point in this documentary. Alex who suffers from losing his memory, hopes to trust his Marcus in telling him about his past. However, Marcus is hiding a dark family secret from him. Season 1 of Unnatural Selection will also be available to viewers as of October 19th, This new series is about the people who are behind the science of getting rid of disease from a child's traits and editing genes that give humans the chance to "hack" biology. Upstarts, which will be available to stream as of October 18th, is about 3 college graduates who are hoping to do good while making millions. But their blood begins to fray and their business begins to flourish.
Some shows and movies that are leaving netflix this year include Casper, Charlie and the Chocolate Factory and The Sisterhood of the Traveling Pants (1 and 2). Casper, the 1995 film about a lonely/friendly ghost of a 12 year old boy who died of pneumonia. He spends his afterlife dealing with his bothersome ghostly uncles in hopes of finding a friend. Eventually, he finds a friend in a young girl named Kat Harvey, and soon develops a crush on her. In the 2005 movie Charlie and the Chocolate Factory is about a young boy named Charlie who comes from a poor family and has won a tour through a famous chocolate factory,through a golden ticket found in a chocolate bar. Willy Wonka, the owner of the factory lets five children enter, those who have won the golden ticket, found in 5 separate chocolate bars. The Sisterhood of the Traveling Pants (1 and 2) tells of a group of young girls who have found the perfect pair of jeans. The movie tells of their adventures as they share the pants and the luck it brings to them on their journeys.
 Whether or not Netflix is available to you, other services such as Hulu, have many new upcoming releases as well. Hulu has just as many new programs coming soon as any other provider. Some of which include, Wounds, and Little Monsters. A Hulu original film, Wounds is being released to the US on October 18th. Disturbing and mysterious things begin to happen after a bartender in New Orleans after he brings home a cellphone that was left at his bar. Little Monsters, which was released on October 11th,  is about a person who is not scared of the monster living under the bed. He then meets the wild-eyed boogeyman and they become friends. They then began to scare sleeping children and then he realizes that he is turning into a monster. 
For those of you who are tired of regular television, Netflix and Hulu, might be just what you need.