Environment Trivia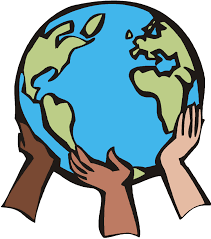 (Answers located below)
What percent of plastic waste is NOT recycled?

50%

91%

24%

43%

How many plastic straws are used the US in 1 day?

1 billion

124 million

16 million

500 million

Roughly how many plastic bags are used by Americans each year?

170 million

17 billion

16 million

100 billion

How many plastic bottles are bought each minute around the world?

1 million

6 million

1 billion

13 million

How many metric tons of waste wind up in the ocean each year?

500,000

1 million

8 million

750,000

How many seabirds and animals does plastic kill every year?

2.5 million

1.1 million

500 million

60 million

What is the average time a plastic bag is used for?

12 minutes

17 minutes

30 minutes

43 minutes

How many aluminum soda cans do Americans use in 1 year?

2.4 billion

400 million

8.4 million

6.5 billion

Since the year 2000 what percent of plastic has been produced since its invention in the 1950s?

84%

32%

50%

64%

What has been the hottest year on record?

2012

2003

2008

2016 
According to earthday.org, globalcitizen.org, rubiconglobal.com and nationalgeographic.com
Answers
What percent of plastic waste is NOT recycled?
91%
How many plastic straws are used the US in 1 day?
500 million
Roughly how many plastic bags are used by Americans each year?
100 billion
How many plastic bottles are bought each minute around the world?
1 million
How many metric tons of waste wind up in the ocean each year?
8 million
How many seabirds and animals does plastic kill every year?
1.1 million
What is the average time a plastic bag is used for?
12 minutes
How many aluminum soda cans do Americans use in 1 year?
6.5 billion
Since the year 2000 what percent of plastic has been produced since its invention in the 1950s?
50%
What has been the hottest year on record?
2016