Liane Obaid, Editor
Wayne Valley Band received an interesting donation this winter: a tour book signed by all the members of the Trans-Siberian Orchestra. The Trans-Siberian Orchestra has sold over 10 million albums worldwide, and specializes i...
March 22 • No Comments
Casey Gorab, Jillian Cetrulo and Laura Cardona for their performance in the All-State Womens' Ensemble at NJPAC. Gianna DiTucci and Samantha Pricken for their acceptance into the North Jersey Junior Region Girls' Chorus.​​ Carolyn...
March 3 • No Comments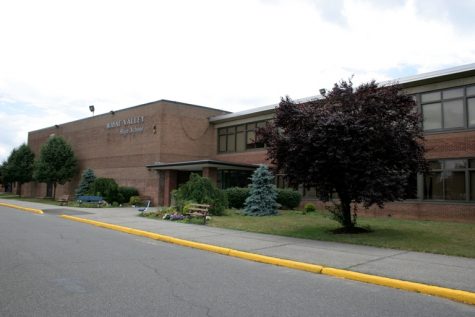 Staff, Writer
Here is a list of important upcoming events at our school: Friday & Monday - 2/17 and 2/20 - Winter Recess - School Closed Thursday - 2/23 - Pops Concert - 7:00pm Wednesday - 3/1 - Choral Pops Concert - 7:00pm Wednesday...
February 6 • No Comments
January 26 • No Comments
Staff, Writer
On Saturday, Feb 11 at 8 am, Crossfit 223 is hosting Lift up Lindsay, a gymnastics competition to raise money for Lindsay Yap, a teen from Packanack. All are welcome to attend and participate. Money raised will go directly...
January 23 • No Comments
View All »
Wayne Valley High School Band Department present 2017 Pops Concert on Thursday, February 23rd, 2017 at 7:00pm in the Wayne Valley Auditorium! GIVE MY REGARDS Featuring Wayne Valley's Symphonic Band, Big Band, and Brass...
January 27 • No Comments
View All »
March 23
Girls Lacrosse: These girls welcomed three new coaches this year who have turned out to be great ...
March 20
By Corey Spector Spring Time has arrived (or so we think). Equating to the dusting off of home plat...
Ski Team Supports Special Olympics
March 15
           In the midst of their hectic season, members of both the girls' and boy...
View All »
Polls
I identify myself as a...
Democrat (58%, 7 Votes)
Republican (42%, 5 Votes)
Libertarian (0%, 0 Votes)
Green (0%, 0 Votes)
I subscribe to another party or no party (0%, 0 Votes)
Total Voters: 12

Loading ...
Recent Sports Scores
Saturday, January 28

Boy's Basketball

WVHS 77 - Garfield 41

Thursday, January 26

Girl's Basketball

WVHS 50 - Passaic Valley 37