"Puss in Boots: The Last Wish" Review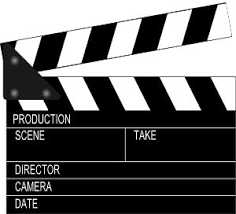 "Puss in Boots: The Last Wish" was one of the best movies that came out in 2022. Puss is a little orange tabby cat who made his first appearance in Shrek 2. Since then, he's had 3 movies made solely for his story. The latest one, "Puss in Boots: The Last Wish," was a big hit. At the same time, "Avatar: The Way of Water" came out. Puss in Boots was more popular than Avatar by a long shot. While Avatar got a 76% on Rotten Tomatoes, Puss in Boots got a 95%.
The basic plot of this movie was Puss living a life of danger and adventures, but it is coming back to bite him. As you may know, cats have 9 lives. Puss is down to his last life after a big fight with a giant. He talks to a doctor and is forced into retirement. All of a sudden, we see more fairytale characters that got design upgrades including characters such as Goldilocks, the 3 bears, Jack Horner, and Kitty Softpaws. Along the way, he makes a new friend who he named Perrito. Perrito's dream is to be a therapy dog and is generally a very happy and fun character who contradicts Puss in perfect ways.
Everyone wants one thing: the wish from the wishing star. They all want it for different reasons, and it's a race to get there. There's only one map and it changes based on who has it. For example, Puss and Kitty's maps are very dark because of their view of the world and their past. Meanwhile, Perrito's map is very bright and happy, similar to his character. Overall, this movie is very interesting and it's nice that Dreamworks has acknowledged that most of its viewers are getting older. This enables them to make more adult-ish jokes and scarier villains. I'd give this movie a solid 10/10 and would definitely recommend it.
Leave a Comment