Take This Class: TV Production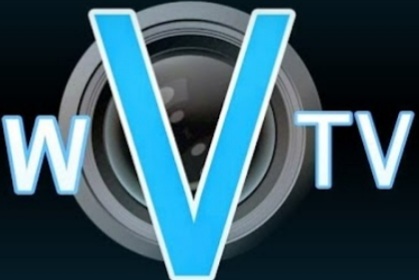 TV Production is a three- to four-year course that introduces students to all aspects of the television industry. Mrs. Damer, who is beloved by her students, has taught the class for the past four years; she has contributed so much to the program and made behind-the-scenes feel like a prime-time show. 
In TV I, available to take as a freshman or sophomore, you learn the basics of several different jobs involved in production. You will also learn to use professional equipment in the TV studio and control rooms, learn how to frame shots, and get a feel for directing productions. 
In TV II, you gain a deeper understanding of shot composition. For example, during the "parts of a whole" or "see-the-quence" project, you must tell a story with only shot composition and music—no dialogue. Editing these projects on Adobe software—from adding music to cutting shots—gives you more insight into post-production. Mrs. Damer encourages her students to get creative, allowing you to take any direction to tell a story.
Junior Bree Starling, who is currently in TV II, loves the TV Production courses because "you get to see the amazing work behind the cameras, and not just the talent you would see in a movie or TV show. It's a fun class that pushes you out of your comfort zone."
TV III is responsible for producing the weekly show Keeping Up With Valley and Keeping Up with V Sports, using the information you learned in the years before. Skills such as script writing, prompter reading, and editing are involved for each mini-show. 
TV IV is the class of seniors who develop the bi-monthly show, The V. Mrs. Damer is the executive producer; students have to apply for anchor and producer roles. Currently, Amanda Vogt and Lindsay Kline are the head producers for the 2021-2022 V. The December V will be released on December 23rd!
The Video Club, which runs alongside the TV Production courses, allows students to take their skills beyond the classroom. The club films Valley sports games, plays, and events with the same equipment that is used during class, but in the press box! It's always exciting to video your favorite teams on a live-stream and then play it back and get to say, "Hey, I filmed that!" 
Mrs Damer remarks, "Every day, we have so much fun. We are learning industry skills like live broadcasting, editing, and camera operations—but it doesn't feel like work! Starting with a simple idea on paper and then seeing it turn into a video is so rewarding. It's the best class." 
Be sure to subscribe to Wayne Valley Television on YouTube to keep up with the latest Wayne Valley news!