Senior Advice
March 17, 2023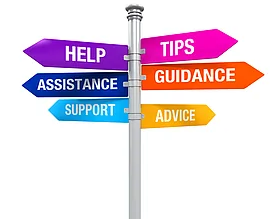 By this time, many seniors already have a sense of where they want to attend college, but for those who aren't sure yet, you may feel stress and anxiety pick up quickly. So, here are some tips to calm those nerves!
First, if you are waiting to hear back from colleges, don't stress too much about getting in. If it is your first choice, take time and consider your other options while you're waiting to hear back. For those who have already heard back from all their colleges, list your options and think about what you want in a college. Narrow it down. But make sure you get your deposits in by your school's deadline to secure your spot. For those who are already committed: Congrats!
Also, don't forget about the community scholarships which are located on the Wayne Valley Counselors page. Follow the checklist, get the permission slip signed, and turn into the counselors office before the due date. Then fill out the google form. Remember to only check off the scholarships that apply to you. 
Besides college acceptances, there are many senior activities happening as we draw closer to the end of the school year. Upcoming, we have the Senior Fashion Show which takes place on March 15th. The Senior Trip and Senior Yearbook Signing is also coming up in the near future. The Senior Prom is arriving quickly, which is on June 8th at the Legacy Castle and the Senior Breakfast is June 20th. And lastly, Graduation on June 20th!