Buzz Buzz! BEE Here For The Hottest Fashion Trends of Spring 2023
March 15, 2023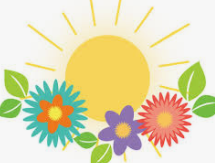 Flowers, sunshine, warm weather— ah, what a relief! March is here, and the world is quickly preparing to wake itself from a dreary slumber. Out goes the scratchy sweaters, the uncomfortably large jackets, the seemingly endless layer-upon-layer outfits that take FOREVER to pick out. Get ready to bring in the shorts, the tees, and everything in between: spring is on its way!
In honor of this new season, here are some of my personal predictions on the hot, HOT fashion of Spring 2023:
Almost everything I found about this season's fashion trends included the one and only Midi Skirt. These long skirts come in nearly every pattern, and nearly every fabric imaginable— it's almost insane! Perfect for mild weather, these skirts are the way to go for the Boho outfit of your dreams. This, actually, leads us right into our next trend:
Probably: Boho (Specifically, Boho-Chic)
Inarguably, Boho will never exactly go "out of style." Although it's evolved over the years, the core aspects of the style have remained the same. Midi Skirts, Fringe (which I will elaborate on later), and a number of other Spring 2023 fashion trends can all be linked back to a Boho-esque sort of fashion. Talk about timeless! 
This is another trend that is ALL the rave between fashion gurus alike. Fringe, when done right, can add the necessary "umph" to any outfit in your wardrobe. The best part? It can be added to almost everything.
This year, we are seeing a rise in denim. While denim has always been very popular, its peak popularity has come in waves. We are beginning to see more and more denim jackets, tops, skirts, and of course–denim jeans. Specifically, low-rise denim jeans. Low-rise has always been a controversial fashion trend. You either love the low-rise look or you hate it.
More Specifically: Relaxed Denim
Since the beginning of the dreadful quarantine, relaxed denim has been much preferred to the regular, tight fitting denim we were all used to. Maybe it's our newfound obsession with comfort, or maybe it's the variety of ways relaxed denim can be used, but I don't see this trend going anywhere anytime soon.
MOST Definitely: Maximalism
Every 10 years, the scale between minimalism and maximalism seems to tip the opposite direction. Following the extreme minimalist period of the 2010s, the 2020s will simply continue to grow in favoritism for maximalism. Colors that pop, an abundance of glamorous accessories, and wacky, unique clothing will only continue to be adopted by the general public. 
More Specifically: COLORS!
Another trend that I've spotted is the increase in colors! For a while neutrals have been "in," and while I personally LOVE neutrals, I do agree that seeing some more color is refreshing. After a cold winter I think people are welcoming of anything that gives them a taste of summer–and what better way to embrace the warm weather than with bright colors?
And there you have it: open up your wardrobe, and get shopping!