Future SAT Overhaul in Sight
March 15, 2023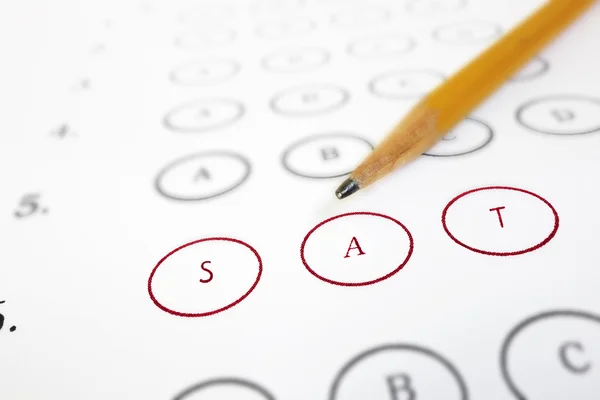 Since the launch of the SAT nearly a century ago, the test has gone through many changes alongside the advancement of education. Now, the SAT's most revolutionary change is on the horizon. The SAT has been available for international students since the spring of 2023, and starting in the spring of 2024, the SAT will be fully digital for US students.
The SAT has always been handwritten with pencil and paper. But soon, the SAT will be taken fully digitally on either tablet or laptop. Students will be able to use their personal devices, or one provided if needed. While the SAT won't be digital for another year, the first digital PSAT will be available in the fall of 2023. The College Board assures that its signature exam will still be given at official testing centers in schools. 
Device changes aren't the only adjustment coming to the test. A number of long standing aspects of the SAT are also changing. Firstly, the three hour test will now be streamlined closer to two hours, proctor preparation and endless preamble will also be reduced. The reading passages will also be shorter and questions will be more "direct."
Mathematics in the SAT are also being overhauled. The non-calculator section of the SAT has been removed. There will now be a built-in graphic calculator for the digital exam, meaning students don't have to bring their own (but they still can if they wish). 
The biggest change comes to the structuring of the questions. Their performance on the first section will determine the difficulty of their questions on the second, but the point value of the questions will be higher or lower depending on the difficulty. Guessing is still permitted, but the new system seriously pushes you to do your best on the first section, so that your future questions have the highest value possible.
The SAT's new design is no doubt to coincide with the new collegiate attitude toward considering test scores. After Covid-19, many schools announced certain test-optional date ranges or permanent new rulings, and in fall 2021, 87% of schools were test optional. However, this trend is decreasing, with 78% of schools being test-optional in fall 2022. This new SAT design is likely to increase university consideration of the test, while adapting to a new post-Covid age of education.
This doesn't change much for current seniors or juniors, but the class of 2025 will be the first graduating class to use the new SAT.
For more information visit: https://www.princetonreview.com/college-advice/sat-digital-exam