NHS Update
January 4, 2023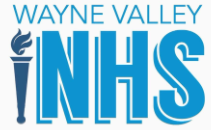 Wayne Valley's chapter of the National Honor Society is off to a great start this school year. An abundance of service projects have thrived at the hands of members and even greater opportunities are yet to come. This year's NHS President Christina Oliveri and Vice President Pari Patel, along with the amazing board members have made a tremendous effort to keep our chapter functioning and motivated. With the addition of 85 juniors and 11 seniors this year, NHS has a new total of 207 members.
"I love leading the dedicated members of the society into many opportunities that allow them to flourish while helping the others around them," Oliveri remarks. Reflecting on the participation of the juniors, she states they are excited, eager, and most importantly, kind. "Overall, no service opportunity is bad to conduct. Any way to help our school or community is amazing to me."
Kids Helping Kids (KHK) is one of the few ongoing events that persist throughout the whole school year. The objective of KHK is to provide free tutoring to students who may be struggling with schoolwork. Hosted at the Wayne Public Library on Tuesdays and Wednesdays, NHS members allot time each week to aid students in completing assignments and studying for upcoming tests. Within our own media center here at Wayne Valley, students are able to help Mrs. Foster during half of the lunch block on Mondays and Wednesdays. They have assisted in organizing the art closet as well as setting up the Winter Wonderland Workshop — a popular location for all grade levels to decompress. Other tasks include classifying books in the Destiny Online Library and arranging them on shelves.
A large majority of the service projects at Valley include donations to not only outside non-profit programs but to clubs within our very walls to ensure school-sponsored events are possible. Peer Leaders and Student Council have conducted bake sales and called on NHS members to help contribute some sweet treats as a way to raise money for our school. The Environmental Club hosted a food drive and the We Act Club led an animal supply drive simply to give back to our community and those in need. Other donation projects included the HOSA First Aid Kit Drive, DECA Shoe Drive, a daycare drive, and a food gift card drive. Also teaming up with Wayne elementary schools, NHS has helped out with craft nights at Packanack Elementary and trunk-or-treats at Lafayette and James Fallon. 
"The Wayne Valley NHS is truly a student-run organization," Mr. Yale states. "The elected officers and executive board handle all of the planning and activities that we participate in." As the NHS advisor this year, Mr. Yale has the opportunity to observe the planning process of service projects and dedication of every member. "We want the Wayne Valley NHS to continue to be a shining example of just how great Wayne Valley and its students can be." 
In the future, the National Honor Society intends to introduce leadership events that will target the development of communication skills and critical thinking of students. The NHS is eager to be a part of the incredible possibilities in the new year and continue to make a difference in our community!