Students Against Destructive Decisions Club Creates Public Service Announcement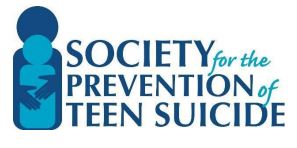 The Students Against Destructive Decisions (SADD) club participated in a public service announcement competition on suicide prevention sponsored by The Society for the Prevention of Teen Suicide, in partnership with 2nd Floor Youth Helpline and NJ TLC and Rutgers Health. Sophomore Alex Rech led the club and helped facilitate the public service announcement. The club wanted to bring awareness to teen suicide and also help teens who are battling depression and other issues.
In their public service announcement, the students had to identify an aspect of suicide prevention. They found a target audience through their message. The students also had to create a slogan and memorable image. Finally, they had to include action steps the audience can take. This all had to include a positive message for the audience. The club created an amazing PSA and all involved worked hard on their project.