Poetry Out Loud at Wayne Valley
Hang on for a minute...we're trying to find some more stories you might like.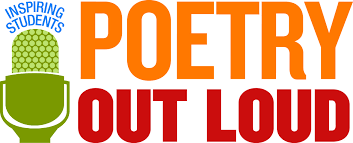 Every year, high school students across the entire country compete against each other in a poetry reciting competition called Poetry Out Loud. Our school hosts its school-wide Poetry Out Loud competition annually within English classrooms. Students at Wayne Valley memorize a poem that is important to them and recite it for their class. This year in early January, many of our English classes hosted their own Poetry Out Loud competitions to select their class winner. Freshman Alyssa Sherry says that she enjoyed participating in Poetry Out Loud added, "I thought Poetry Out Loud was such a unique experience! Learning a poem almost felt as though I was rewriting it."
When a student wins their class competition, they are able to continue to the school-wide competition. Junior Erin Matthews won her class competition and proceeded to the school wide competition. She said, " It's always a scary experience to get up in front of people, but it makes a huge difference when you have support around you." Erin then proceeded to win the school competition and had the amazing opportunity to compete in the regional competition at Bergen County Community College, which she also won. As a result of winning regionals, students have the opportunity to advance farther to the state finals, then national finals. Winning any of these competitions is a big deal and is incredibly hard to accomplish.
Erin Matthews successfully recited all three of her poems in the State competition at Ocean County College. Although she did not win, she said it was a beautiful learning and artistic experience.
The prize for the national competition in $20,000, followed by second place with $10,000, and $5,000 for third place. In addition to being rewarding, poetry is a unique art form, but when done right, it can be an wonderful creative outlet and a great way to express oneself.
Great job and congratulations to all participants and winners at Wayne Valley!